Big thank you from EMCT
Date: February 27, 2018
Ellen MacArthur and Frank Fletcher (centre L&R) – receive cheque for over £10k from Little Britain Challenge Cup – the property and construction industry's favourite regatta – pictured with 2017 regatta chairman David Kong and 2018 regatta chairman Tony Poole  (left and right). Monies raised at Little Britain go to help 100's of young people […]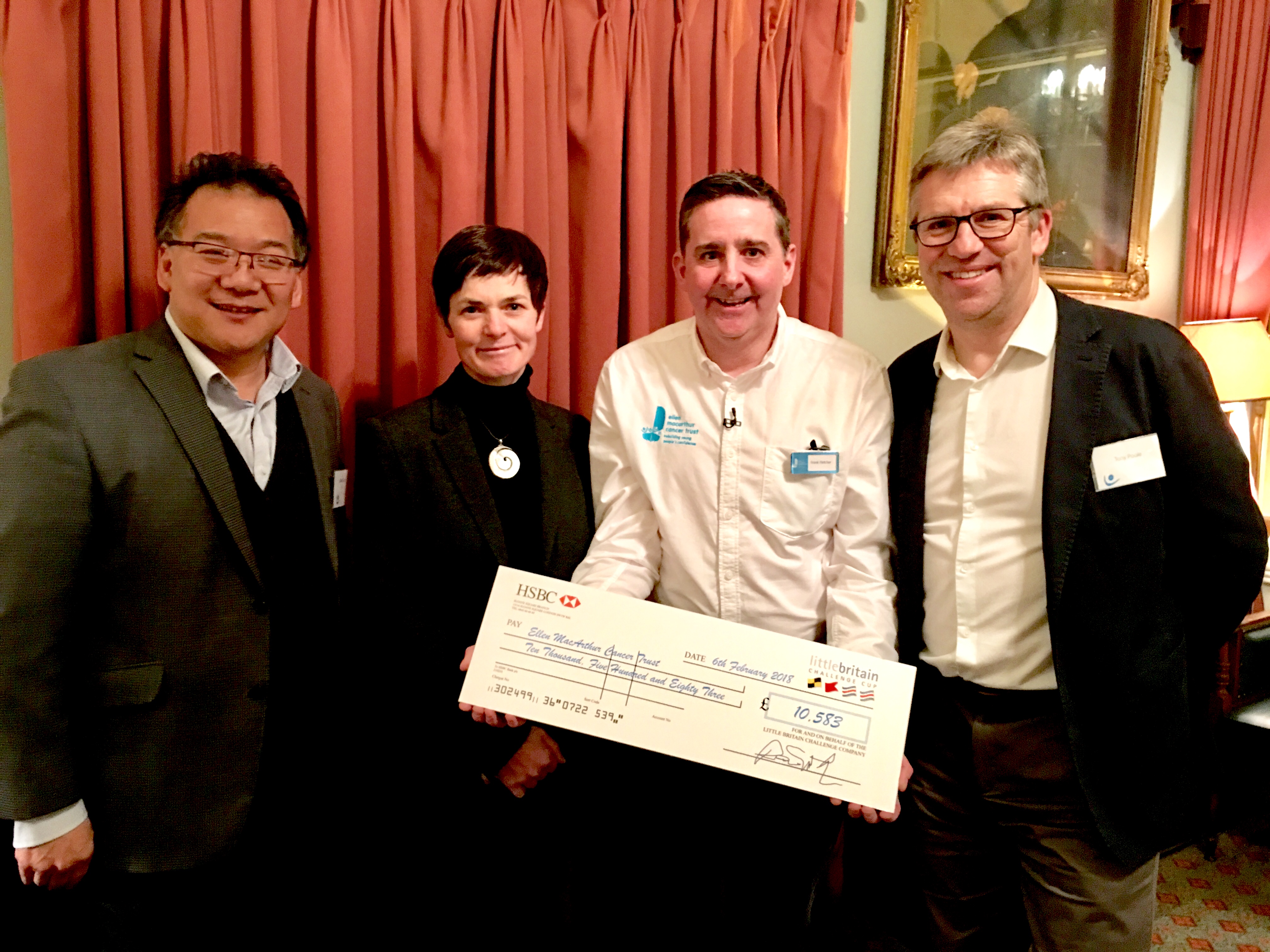 Ellen MacArthur and Frank Fletcher (centre L&R) – receive cheque for over £10k from Little Britain Challenge Cup – the property and construction industry's favourite regatta – pictured with 2017 regatta chairman David Kong and 2018 regatta chairman Tony Poole  (left and right).
Monies raised at Little Britain go to help 100's of young people recovering from cancer rebuild their lives through sailing.
Since 2004 LBCC has donated over £189k to this fantastic sailing charity.