Photos 2020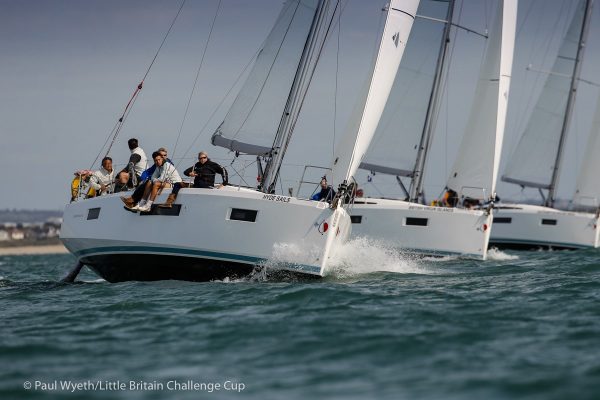 Here's September's regatta images below.  Paul Wyeth – Photographer – has more.
It was a very memorable day especially as it wasn't expected that we would get a regatta in this year.
Little Britain committee with the help of Sunsail Events ran one of the very few regattas that occurred this season, and found away of getting crews together on the water safely.  Naturally, many companies couldn't join us this year due to Covid-19 challenges but all did say that they would be back in 2021. Fortunately, the 'can't-do-without-sailing' band of Little Britain supporters did muster together a fleet and everyone had a top day out in light airs, especially racing on the brand new Sunsail Jeanneau 41.0s.
Well done R&W for winning the Little Britain Challenge Cup overall and first in IRC class, and to Mike Philpot's Specific Interior Team for winning the highly competitive one design Sunsail 41.0 Class.
Please contact Paul Wyeth for hi-definition images and to see if there are more images of your team.  Prices below are a guide and  Paul has kindly agreed to donate profits to the LBCC sailing charities.  Thanks Paul.
Price per full resolution high definition image
1 image @ £60
2 images @ £45 each
3 images @ £37 each
4 images @ £32 each
5+ @ £28 each
Email paul@pwpictures.com
WWW.PWPICTURES.COM