Reunion Party London – May 15th – Join us
Date: April 23, 2018
GET ONBOARD – Little Britain's Reunion Party – on Tuesday 15th May – from 1730 to 2030h –  The Little Britain Regatta Team invites you to the Little Britain Challenge Cup 2018 Reunion Bash –  Everyone is welcome – past, present and future guests  –  Bring your crew and catch up with industry sailing friends, old and new. Newcomers welcome.  It's a great opportunity to find […]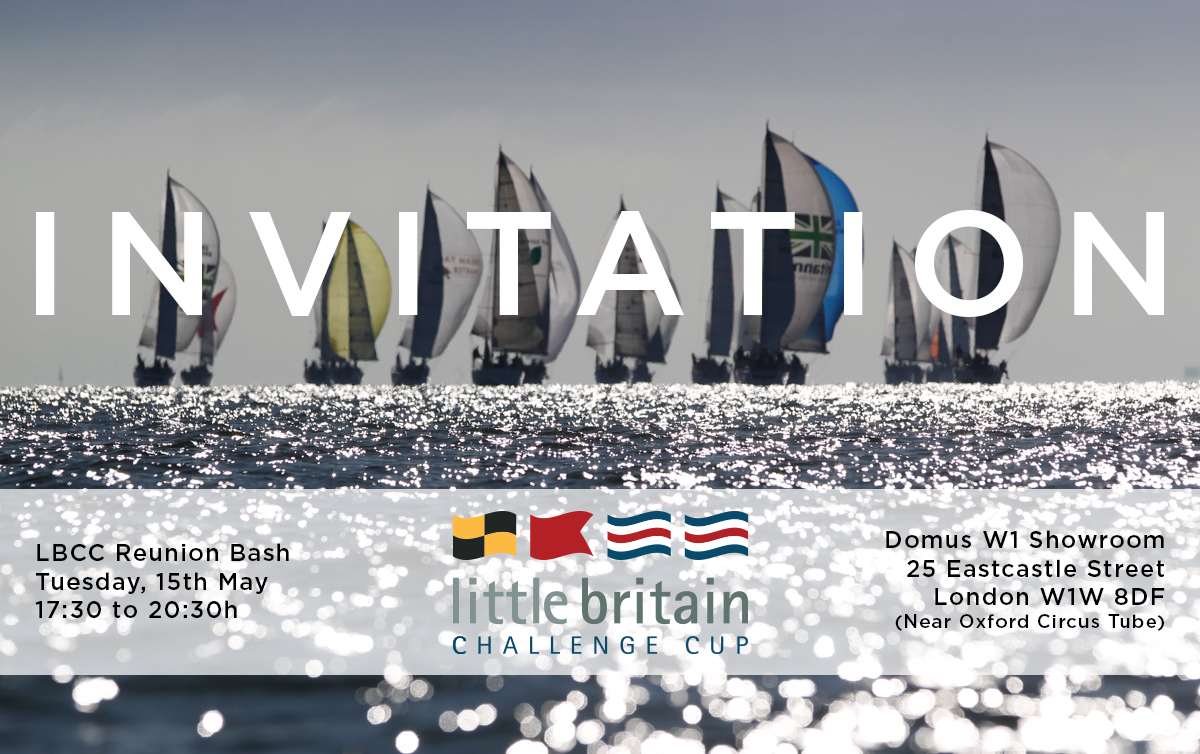 GET ONBOARD – Little Britain's Reunion Party – on Tuesday 15th May – from 1730 to 2030h –  The Little Britain Regatta Team invites you to the Little Britain Challenge Cup 2018 Reunion Bash –  Everyone is welcome – past, present and future guests  –  Bring your crew and catch up with industry sailing friends, old and new.
Newcomers welcome.  It's a great opportunity to find out how to join, what to do, and the costs – Regatta entry costs start from £795.
Tony Poole, this year's chairman and director of Sheppard Robson, will share with you what's happening at the Little Britain 2018 – our 31st Edition  –  we will be celebrating our fund raising success with our sailing charities: Ellen Macarthur Cancer Trust, Cirdan Sailing Trust and 1851 Trust – and our sponsors Sunsail and City Sailing will be on hand to help newcomers wanting to find out more about chartering or learning to sail  – at both beginner or advance level.
Sign-up on the day and receive £1500 worth of banner advertising space at Little Britain, and if you charter a Sunsail Match First 40 you will receive a free G&T hamper.
Drinks and food provided – sponsored by DOMUS.
VENUE:
DOMUS W1 Showroom,
23/25 Eastcastle Street,
London W1W 8DF
(Nearest tube: Oxford Circus)
RSVP by return –  click here to confirm your acceptance