Saturday Sail Club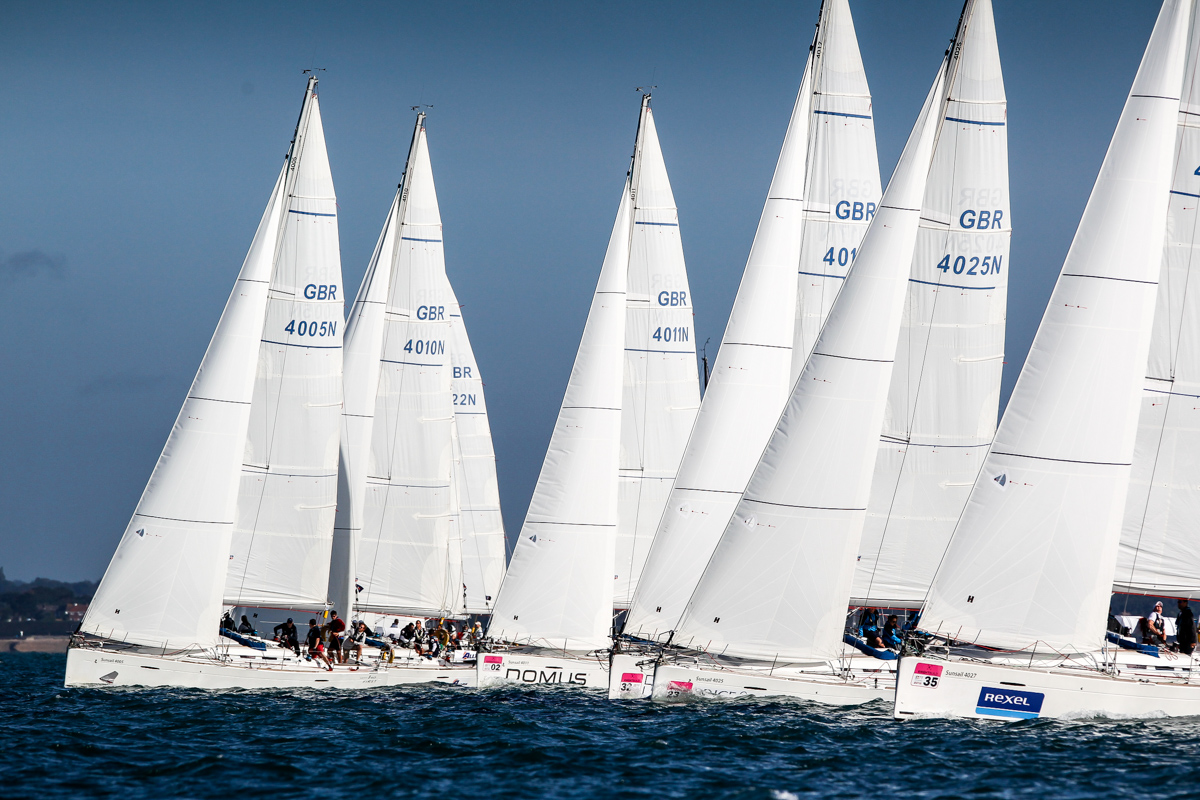 ** SORRY. Saturday Sail Club has been suspended until sailing restrictions have been lifted for large groups.** 
We will send round an email to all the subscribers when we have new dates for 2021, and will publish them on this page
---
ARCHIVE#
Saturday sail club starts in APRIL 2020. Dates are as follows:
April 11th,  April 18th,  [CANCELLED]
May 9th, [CANCELLED]
June 20th, [CANCELLED]
July 11th, July 18th, July 25th, [CANCELLED]
& August 22nd.
Contact david.kong@domusgroup.com  to book a place.
Costs are shared at approx £45 each for a day of sailing on a 40ft racing yacht.
Here's a great opportunity to join others and go sailing before the regatta.
This is fantastic for complete beginners and for the experienced sailors to hone their skills
…. and it doesn't cost much.
Kindly subsidised and sponsored by Sunsail Events, for the day sail, we meet at Port Solent nr Portsmouth, for 0800h, have a good breakfast, a safety briefing, then head off. We sail in the Solent, lunch at Cowes, or Chichester, or Yarmouth,  then sail back for 1600h finish.  Easy.
Lifejackets are provided with the charter.  Wet weather gear is available for hire.
Book your Saturday place: it's first come first served.  Costs are equally shared between all the crew. Email David or LBCC at  info@littlebritain.co.uk – and tell us your preferred date[s], and sailing experience.   If you have zero experience you are warmly welcome.